Choose The BEST For Your Kitchen
True Custom Cabinets
Solid Wood Cabinets
Old School Craftsmanship
Unlimited Designs
Making your dreams reality!
Beautiful, Professional Finishes
Endless styles. Enduring Quality.
Superior-Quality Stains and Paints
We Know the Value of a Fine Finish!
From Contemporary to Rustic
Modern Styles, Old-Fashioned Quality
Custom Means "Made to Last"
We Don't Compromise On Quality
What Would YOU Like?
Your Ideas Are Our Motivation
High-Quality, Hand-Built Cabinetry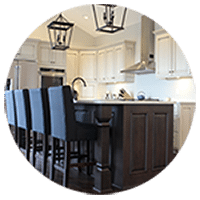 We provide free computerized kitchen designs with 3D perspectives to help you envision your new project.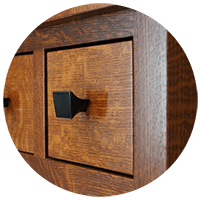 Choose from a large variety of wood types, finishes, door styles, hardware, and accessories. Custom means endless options!
We build our cabinets to last with careful, solid wood cabinet construction and premium quality catalyzed finishes.
"First Rate"
"Your craftsmanship is first rate."
Fairfield Custom Kitchens
2017-01-11T16:30:49+00:00
Kelly & Demaris E. - Erie, PA
"Your craftsmanship is first rate."
http://www.fairfieldcustomkitchens.com/testimonials/first-rate/
"Fabulous Job"
"We absolutely love the cabinets and countertops!  Thank you so much.  You did a fabulous job.  We will be happy to give you a great recommendation if you ever need it."
Fairfield Custom Kitchens
2017-01-11T15:57:14+00:00
Nancy & Bob M. - Conneaut Lake, PA
"We absolutely love the cabinets and countertops!  Thank you so much.  You did a fabulous job.  We will be happy to give you a great recommendation if you ever need it."
http://www.fairfieldcustomkitchens.com/testimonials/fabulous-job/
"Will Send More Work Your Way"
"We will be sure to call on you for our next project, and we are sure that we will send more work your way."
Fairfield Custom Kitchens
2017-01-11T16:35:10+00:00
Steve and Patty R. - Erie, PA
"We will be sure to call on you for our next project, and we are sure that we will send more work your way."
http://www.fairfieldcustomkitchens.com/testimonials/will-send-work-way/
"Beautiful and Updated"
"I am so grateful that you made my old kitchen beautiful and updated.  I really appreciate all the hard work and talent that was put into my cupboards.  You guys are the best!"
Fairfield Custom Kitchens
2016-12-16T09:44:39+00:00
Roberta E. - Cochranton, PA
"I am so grateful that you made my old kitchen beautiful and updated.  I really appreciate all the hard work and talent that was put into my cupboards.  You guys are the best!"
http://www.fairfieldcustomkitchens.com/testimonials/157/
"Really Pleased"
"We are really pleased with the work done in our kitchen.  We will be sure to recommend your company to any friends."
Fairfield Custom Kitchens
2017-01-11T16:37:33+00:00
Pat and John M. - Centerville, PA
"We are really pleased with the work done in our kitchen.  We will be sure to recommend your company to any friends."
http://www.fairfieldcustomkitchens.com/testimonials/really-pleased/
"Wow!"
"We are hearing lots of 'Wow!' reactions from all who have come to see the finished project!  It was so nice working with you and the others there at the shop."
Fairfield Custom Kitchens
2017-01-11T16:41:48+00:00
Scott and Ruth D. - Cambridge Springs, PA
"We are hearing lots of 'Wow!' reactions from all who have come to see the finished project!  It was so nice working with you and the others there at the shop."
http://www.fairfieldcustomkitchens.com/testimonials/wow/
"I Love My Kitchen"
"I love my kitchen and so does everyone else that sees it!"
Fairfield Custom Kitchens
2017-01-11T16:38:30+00:00
Julie V. - Titusville, PA
"I love my kitchen and so does everyone else that sees it!"
http://www.fairfieldcustomkitchens.com/testimonials/i-love-my-kitchen/
"Everyone Has Raved"
"Everyone has raved about the workmanship and the end result, and we are very happy with it all."
Fairfield Custom Kitchens
2017-01-11T16:43:04+00:00
Chris Z. - Cambridge Springs, PA
"Everyone has raved about the workmanship and the end result, and we are very happy with it all."
http://www.fairfieldcustomkitchens.com/testimonials/everyone-has-raved/
"Absolutely Love Everything"
"We absolutely love everything and have highly recommended you to people we know.  We have gotten so many compliments on the kitchen and bathroom vanities!"
Fairfield Custom Kitchens
2017-01-11T16:39:35+00:00
Casey & Tyler W. - Saegertown, PA
"We absolutely love everything and have highly recommended you to people we know.  We have gotten so many compliments on the kitchen and bathroom vanities!"
http://www.fairfieldcustomkitchens.com/testimonials/absolutely-love-everything/
"My Kitchen Looks Great"
"The guys that installed the cupboards were very nice and did a great job.  My kitchen looks great and your layout worked. I appreciate all your hard work."
Fairfield Custom Kitchens
2017-01-11T16:33:11+00:00
"The guys that installed the cupboards were very nice and did a great job.  My kitchen looks great and your layout worked. I appreciate all your hard work."
http://www.fairfieldcustomkitchens.com/testimonials/kitchen-looks-great/
"Makes Me Smile"
"Thank you for the great job!  My kitchen makes me smile."
Fairfield Custom Kitchens
2017-01-11T16:43:49+00:00
"Thank you for the great job!  My kitchen makes me smile."
http://www.fairfieldcustomkitchens.com/testimonials/makes-me-smile/
"Fine Job"
"We especially love our new kitchen countertops and sink.  Thank you for the fine job!"
Fairfield Custom Kitchens
2017-01-11T16:44:49+00:00
Elaine & Bob - Jamestown, PA
"We especially love our new kitchen countertops and sink.  Thank you for the fine job!"
http://www.fairfieldcustomkitchens.com/testimonials/fine-job/
"Love the Work"
"We get so many of our friends who love the work you have done for us."
Fairfield Custom Kitchens
2017-01-11T16:45:50+00:00
"We get so many of our friends who love the work you have done for us."
http://www.fairfieldcustomkitchens.com/testimonials/love-the-work/