What We Offer

High-Quality, Hand-Built Cabinets and Custom Woodwork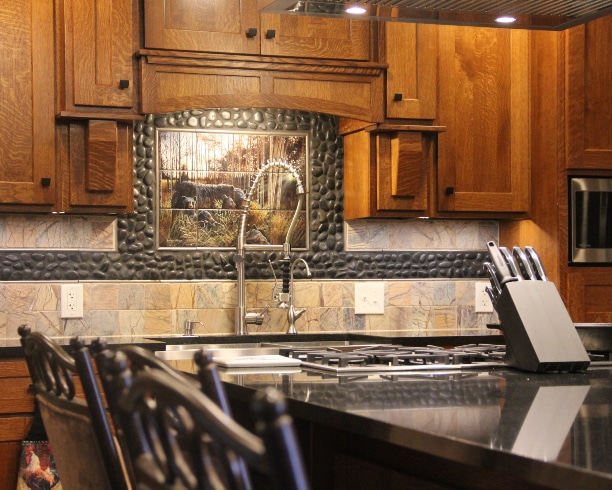 Fairfield Custom Kitchens specializes in building custom kitchens. We also build bathroom vanities, walk-in closets, laundry cabinets, entertainment centers and shelving, and more! Our small team of skilled craftsmen hand-builds each cabinet to fit your project's unique specifications.
Our customers trust us with their projects for a variety of reasons: high quality materials, solid plywood cabinet boxes and shelving, silky-smooth durable finishes, custom designs, an endless range of options, and a commitment to stand by our work.
The Latest Countertop Options
We sell quartz, granite, quartzite, marble and laminate countertops. We also build solid wood tops and beautiful live edge wood slabs for bars, fireplace mantels, etc.
Here are some of the options we offer:
Our Motivation
Satisfied Customers
With custom cabinetry, you can be as creative as you wish, and we work hard to make each customer's dream a beautiful reality. We have a high rate of success when it comes to customer satisfaction.
Working With Wood
Honestly, each one of us at Fairfield can say we love what we do. Taking raw lumber and crafting beautiful cabinets and woodwork is a very satisfying job! Our skilled employees build all our cabinets by hand and take pride in a job done right.
The Next Challenge
Because we are a custom shop, we can take on complicated projects that others may have to turn down. We always look forward to the next challenge as a great opportunity!
New Ideas
We are always looking for ways to build a better product. We also keep our eyes open for new gadgets, finishes, etc. that can make your kitchen unique.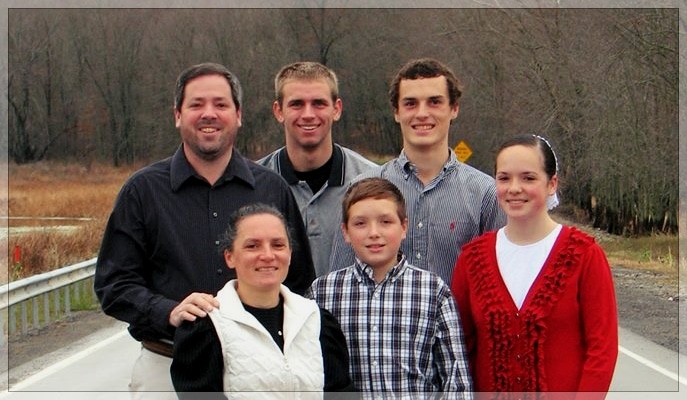 A Note from the Owner
Hello, my name is Tim Schlabach, pictured above with my family. In 2011, I bought a kitchen cabinet business and started Fairfield Custom Kitchens. I intended to provide quality handmade cabinets at affordable prices for a wide range of customers. Over the years, we have been blessed with a lot of work, which has resulted in hundreds of happy customers.
My interest in working with wood began when I was a child and would build my own toys to play with. Over the past twenty-plus years, I have been involved in woodworking and carpentry here in northwestern Pennsylvania, gaining valuable experience that helps me see the "big picture" of your new kitchen or other cabinet project.
Areas We Service
We are located near the small town of Cochranton, PA and many of our customers are from local towns like Meadville, Conneaut Lake, Titusville, Franklin, and Cochranton.
We also regularly service areas as far north as Erie and southern New York State, and as far south as Butler and Pittsburgh. We've sold cabinets to customers in Indiana, South Dakota, and even Washington State.
No matter where you are in the United States, you're not too far away to give us a call and discuss your project!
Showroom
Call us and set up an appointment to see our showroom! We have multiple cabinet displays, countertop samples and hardware to browse through. Our showroom and cabinet shop are located at 18969 State Highway 285, Cochranton, PA 16314.
Please visit our Features page for more details, or Call Us to discuss your project.